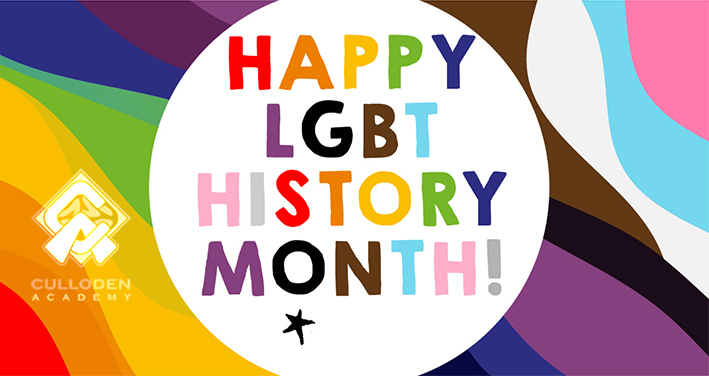 What is LGBT+ History Month?
LGBT+ History Month takes place in February every year and offers the chance to connect and to reflect on the past and present of the LGBT+ community.
This is an opportunity to celebrate LGBT+ culture and progress towards equality over time, and to explore what the lessons of history can teach us for the future.
Anyone can take part, and everyone who decides to celebrate LGBT+ History Month, however big or small, whether online or in-person, helps to make LGBT+ History Month what it is and create visibility across the school community.
This year's LGBT+ History Month theme 'Blurring Borders' (a world in motion) is intended to inspire, engage and provoke conversation.
Blurring Borders – A World in Motion
To consider that, while Scotland has made great strides towards equality, the journey has come at a slower pace in some parts of the world, and faster in others.

The question we must ask ourselves is: What is Scotland's place within this global movement? Right now, our friends in countries like Poland and Hungary are faced with a rising tide of anti-LGBT rhetoric and a rollback of their human rights.

In 69 UN member states, including a majority of African nations, LGBT people are still criminalised under homosexuality and "cross-dressing" laws, as well as being targeted under numerous other offences. And the Council of Europe has recently pointed to the UK as one among several countries where the advances of recent years are "under threat" amid "extensive and often virulent attacks on the rights of LGBTI people", particularly in the form of "anti-trans narratives".

We know that no country, including Scotland, has yet reached the destination of protecting and championing the rights of all LGBT people, and no country is immune to the backlash against progress.

LGBT Youth Scotland
Useful Links