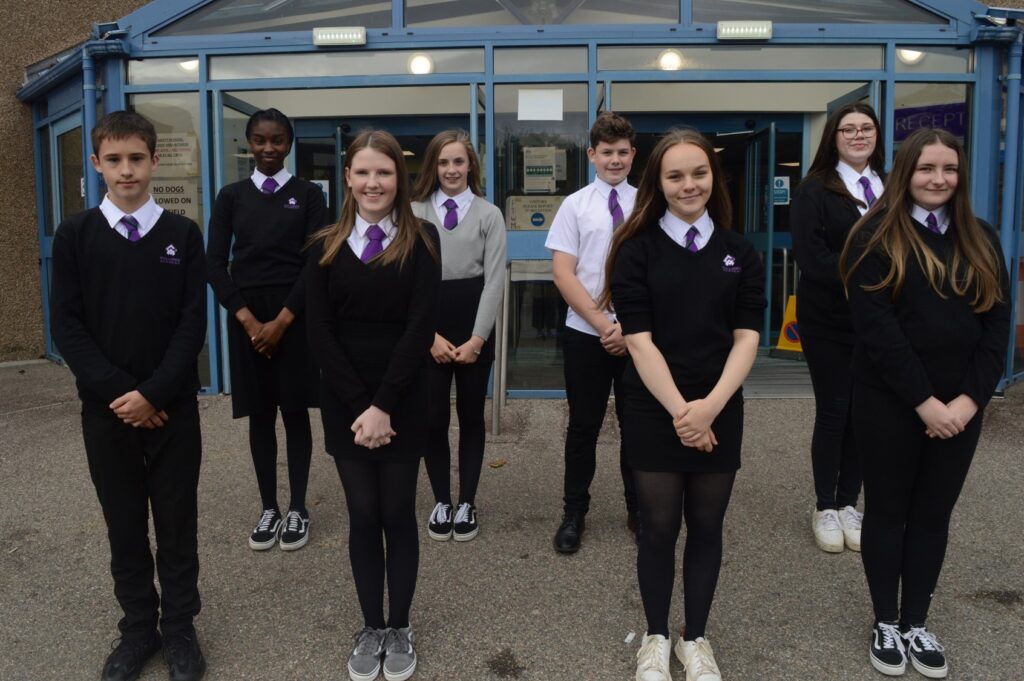 Culloden Academy has a dress code which we wear with pride. Amongst the reasons we are strongly in favour of a school dress code which all pupils follow are the facts that:
It improves school security by making it easier to identify intruders
It is better value than clothing pupils may press parents to buy for school
It will give greater equality of appearance and discourage remarks about who can or cannot afford designer clothes
It gives a sense of community and a simple focus on what matters- learning
It encourages better conduct and improves the atmosphere for learning
It could help to reduce truancy by identifying pupils when not in school
It heightens the reputation of the school in the community- some of whom are future employers of our young people
School ties can be obtained from the school office. All other dress code items are available from our supplier, Highland Embroidery, at the link below.
The agreed school dress code for Culloden Academy is:
Girls – purple/black/grey V neck jumper or cardigan; Boys – black v neck jumper
White or black shirt or blouse with tie – S1-S4 striped; S5/6 purple
Black trousers or skirt
No items with non-school logos are permitted
A change of clothes must be brought for PE