29th September 2023
Extra-Curricular Update
Culloden Academy is very proud of the efforts that staff and senior pupils make to enhance the school experience for our learners through the provision of regular extra-curricular groups and clubs.
Beyond the fun and enjoyment inherent in these activities, it is well-established in academic research that participating in groups and clubs provides tangible benefits to young people through developing social skills, confidence and a sense of belonging to the school community. This in turn boosts the climate and positive culture of the school.
The impact of lockdowns in recent years played a significant role in curtailing the extra-curricular activities that we could offer in school, however over the past year we have really built up the opportunities available to our pupils thanks to the efforts of a huge number of staff members – without their dedication to our pupils and their willingness to give up their time, none of this would be possible.
In 2023-24, we are incredibly pleased to be offering a really wide-ranging selection of clubs and groups during and after school. We hope that there is something for all of our young people to participate in and enjoy, whether their interests lie in sports, music, arts or any of the other areas covered by our extra-curricular timetable.
In House assemblies this term, Guidance Teachers discussed our school values, with a focus placed on "Ambition". We are really hopeful that as many of our learners as possible will be ambitious when it comes to getting involved with a club or group this year – and we are very keen that parents and carers encourage them to try something new and get involved.
The S6 Leadership team are also very keen to keep growing the number of clubs and groups available, so if pupils or parents/carers have suggestions for an activity that isn't offered – yet – please do get in touch!
Mr R Wilson
---
22 September 2023
New Principal Teacher of Health and Wellbeing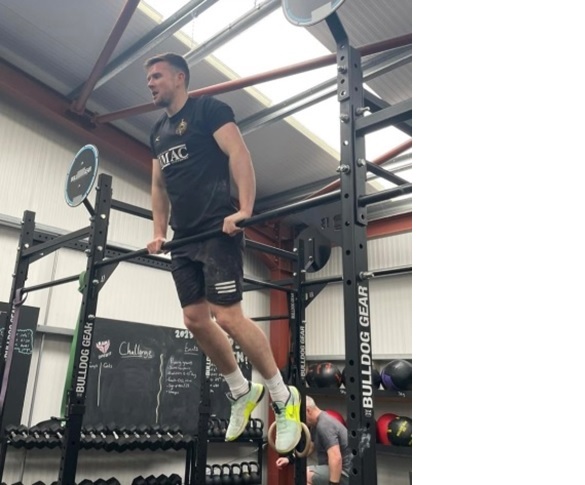 I would like to take this opportunity to introduce myself. I am Scott Houston and I started as the Principal Teacher of Health and Wellbeing (PE and Home Economics) following the summer holidays. I have been teaching for 14 years and previously worked in PE, Guidance and as a Depute Head Teacher at Invergordon Academy. I'm passionate about sport and fitness and was playing football at Highland League level for Brora rangers up until 5 years ago, now stepping back to play at amateur level. I have also recently found the sport of Crossfit (as pictured!) and enjoy the challenges that this offers both physically and mentally. I'm a firm believer in the idea of a 'healthy body = a healthy mind' and this underpins my lifestyle and my reasons for being a PE teacher.
My initial impressions of Culloden Academy have been very positive. The pupils are welcoming and eager to do their best in classes. The staff are extremely hardworking and strive to offer pupils a great experience both inside and outside the classroom. All parents I have spoken to have also been friendly and supportive of the school's efforts to help their child(ren). I'm looking forward to continuing on with the vast improvements the department has seen over recent years.
As a department our overall aim is to give pupils a practical experience of health and fitness and to provide them with the knowledge, understanding and confidence to live healthy lives. In S1-3 this is done through our Broad General Education (BGE) curriculum and in S4-6 this is done through our SQA certificated courses (some of which are explained further on in the blog).
The PE department consists of 7 members of staff:
Mr Houston
Mr Brown
Miss Carson
Mr Calder
Miss Martin
Mr Windsor
Mrs Mulraine
The HE department consists of 3 members of staff:
Mrs Stewart
Mrs Fraser
Mrs Hilton
Extra-Curricular
The extracurricular timetable (https://cullodenacademy.com/wp-content/uploads/2023/08/Extra-Curricular.pdf) is jam-packed and offers pupils opportunities on a daily basis to take part in a variety of sports and activities. We also have a high number of teams entered into leagues, cups, competitions and fixtures versus other schools, which will give them a great opportunity to test their skills against other pupils. All pupils are welcome to take part in extra-curricular and try-out for school teams. Please contact me or another member of the department is you would like any further information on this, or any questions around Health and Wellbeing at the school. (scott.houston@highland.gov.uk).
Exercise and Fitness Pathway – Written by Mr Brown
It has been a busy new term in PE as we adjust to our huge uptake in senior phase certificate course numbers (up 40% on last year). This reflects the positive ethos created in the department and coupled with the diversification of our PE curriculum over the last few years. This section of the blog is going to share the vision and implementation of our new Exercise and Fitness pathway. Once completed, it will stretch from the BGE all the way through to the senior phase.
Rationale
A high percentage of pupils now have gym memberships or actively participate in physical fitness outside of school. Upon leaving school I would argue, more school leavers take part in exercise and fitness, either in gyms or at home, versus the percentage of pupils who leave school and participate in team or individual sports. Therefore, should this not reflect our PE Curriculum? The number one reason why adults don't use local gyms is because they lack the confidence and knowledge of the various activities, exercises and equipment. It is our job as PE teachers to ensure we give our pupils the confidence and knowledge to continue lifelong exercise upon leaving school. If this is not done through team or individual sports, then we must equip our pupils with the confidence and knowledge in alternative fitness exercise. Improving health and well-being is a national school priority, even more so post pandemic. Here at Culloden Academy, we have diversified our senior and BGE pathway to offer exercise and fitness opportunities, which is not only relevant to current pupil interest, but also relevant to building skills for work in potential job pathways in the exercise and fitness industries.
Senior Phase Pathway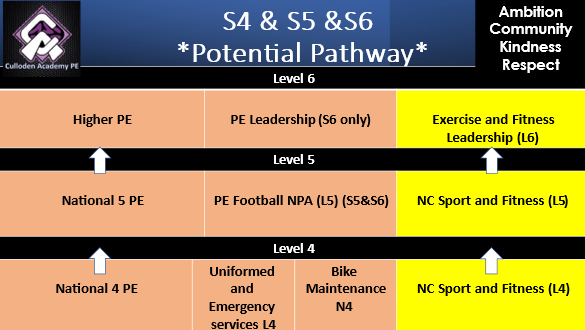 Exercise and fitness leadership level 6 sits at the top of the pathway. The skills for work NPA allows candidates to develop their personal leadership qualities and to develop their knowledge and skills in fitness. This course provides a structured opportunity for candidates to experience a number of recognised ways of leading others in fitness activities. Pupils will engage in exercise to music (spin, step, aerobics), Gym (fixed weights, free weights, circuits) and cardiovascular training (treadmill, running, rowing). Pupils will be given leadership responsibilities of leading classes in our BGE and in the local feeder primary schools, to develop their personal skills and gain valuable experience leading exercise and fitness to classes.
Next up at level 5 is the NC Sport and Fitness course. This course is very much at the approval stage however, the course should be up and running over the next few months. This course will provide pupils with a base knowledge of human anatomy and physiology, an understanding of exercise and fitness training methods, and develop teamwork skills through sport and fitness activities. Pupils will get the added bonus of developing their knowledge and practical skills in the HE department as they work through the nutrition, health and well being unit.
BGE
To prepare our BGE pupils for the senior exercise and fitness pathway we have offered an S3 Wider Achievement strength and conditioning option. This course focuses on functional movement skills. Pupils will develop their skills and knowledge in bodyweight exercises, before moving on to the fundamental movement skills using light weighted bars. Throw in some cardiovascular exercises into the workout and you end up with all the ingredients for a tasty workout. Backing up my earlier opinion, more pupils this year have selected the strengths and conditioning option over the team / individual activity option. This course has proved very popular, and it is hoped this will be reflected next year in the number of pupils choosing our senior exercise and fitness pathway option.
To finish at the root of our fitness pathway, our S2 HWB (health and well-being) will focus on developing physical fitness through a wide variety of exercise and fitness activities. Pupils will now have 1 block of PE each week dedicated to a block of fitness. Pupils will complete blocks of work in swimming, cross country, fitness suite gym, functional fitness skills and alternative fitness activities (spin, pilates, yoga, step and circuit training). This will equip pupils with the basic knowledge and skills to start their fitness pathway. Our aim is for pupils to develop an interest in physical fitness activities at an early age which will give every pupil the confidence and knowledge to continue lifelong physical exercise.
Academy Crossfit Programme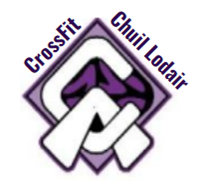 Culloden Academy is now affiliated to CrossFit. We have teamed up with the Academy programme to make CrossFit the heartbeat of our exercise and fitness pathway. The Academy programme is supporting the school to acquire fitness equipment, upskill staff through qualifications, and is providing a 12-week educational sport and lifestyle programme.
'Using CrossFit as the foundation, the programme is designed to introduce students to health and fitness, while developing life skills, personal growth, and employment opportunities. The Academy equips students with the skill sets which will not only gain an accredited qualification but leave them with the knowledge to live healthier lives in the future.' The Academy Programme.
It is hoped all equipment, staff training and programming will be in place at the start of December to enable us to start the course. We will be the first school in Scotland to implement the Academy Programme. We are very excited about it's potential! Watch this space for a future update next term.
Special thanks must go to Miss Doran in the Business Department, who is a Level 2 CrossFit instructor. Miss Doran has done an incredible amount of work fundraising for the launch of the programme (£1,100 raised to date). Miss Doran used her CrossFit contacts to put us in touch with the programme and her knowledge and experience will be valuable as we move the programme forward. Miss Doran runs a staff/pupil CrossFit session every Friday morning and it has proved very popular with staff. Not so popular with our students who struggle with the early start however, interest is building.
A second special thanks must go to Donnie Beaton, the owner of the local CrossFit box 'North57'. Donnie has been a great support to the PE department, firstly hosting a fundraising competition at North57, and secondly providing various bits of equipment to help get us started. The support doesn't stop there, Donnie is coming into the school next week to provide CrossFit taster sessions to our senior pupils. Again, Donnie's support and knowledge is going to be a huge help as we introduce CrossFit into out Curriculum.
What is our eventual long-term goal with CrossFit? Have every member of the PE department CrossFit level 1 qualified. This will enable us to deliver CrossFit on our BGE curriculum and have it as an integral part of every Senior phase exercise and fitness pathway. Ambitious? Yes, but that is one of the school values. With the Kindness and support of local Community and the Academy Programme, we can achieve our goals.
Our Go fund me page is still live Fundraiser by The Academy Programme : CrossFit Culloden (gofundme.com)
---
15th September 2023
New Principal Teacher of Business Education – Mrs Lucy Bremner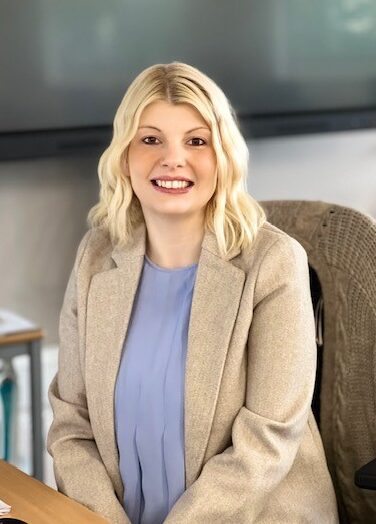 I just wanted to take the opportunity to say a big *hello* to everyone in the school community. I am Mrs Bremner and I have just started at Culloden Academy as Principal Teacher of Business Education and Computing. It's lovely to be here and to have received a nice welcome from pupils and staff. I'm looking forward to getting to know everyone a bit better over the coming year.
I hope in this blog post to share a little bit about myself and our department, including what's going on at the moment and our future plans.
Myself and my family have recently relocated from Thurso so it has been a busy summer getting settled in to a new house and schools for myself and my two boys. We've been exploring much of the area and we love adventures, walks, beaches and swimming. I really enjoy holidays to new places, reading, fashion, interiors, music (I play the piano) and I'm a big foodie. I also love animals and I'm currently trying to get sporty which doesn't really come naturally to me!
I always wanted to be a teacher and after doing a crash Higher in Business Management in S6 I decided to become a Business Teacher. I found the subject really interesting and dynamic and wished I had known more about the other subjects the department offered for senior pupils and the benefits of these for skills for life and work.
Things have changed now and luckily Business Education and Computing are subjects that are incorporated into the curriculum from S1 rather than being Senior Phase based. However, we feel we need to spend more time making clear to our S1-3 pupils and their parents the pathways which exist within our department so that they can make more informed choices when it comes to choosing their subjects. We offer a lot of courses, some well established and some new and it is my goal this year to ensure everybody knows about them!
To this end we will be spending time in Term 3 with classes doing promotional lessons for each of our subject areas: Accounting & Finance, Administration & IT, Business Management, Economics, Travel & Tourism and Computer Games Design. I will also be available at Parents Evenings and Information Sessions to provide more details for parents. I look forward to chatting with you all about all things Business and IT related!
Moving on to department news, I would like to congratulate Miss Doran who after lots of hard work, is set to gain her dual qualification in Computing Studies this term. We are excited that we might be able to widen our curriculum offer further in the future as a result of this.
Last week we said goodbye to long-standing member of staff Mrs Robertson as she headed for pastures new and we are delighted and very lucky to have supply teacher Mr Johnstone joining us for the next wee while until we recruit for our vacant post.
Mrs McIntosh is currently on maternity leave after her baby girl arrived in the summer. Big congratulations to her and her family.
Miss Thomson has been busy organising lots of enriching learning experiences for our pupils and you may have seen on school social media that the Travel & Tourism class recently benefitted from an informative and engaging session led by Scott Murray of Murrays Travel Agents. Thank you to Scott for his time, we love having industry speakers in to classes as their wisdom and experience is invaluable to our learners. If there are any parents or others who may be able to offer some time to do something similar, please let us know!
The two Higher Business Management classes are soon heading out on a trip to West Fraser as part of their learning around the Operations topic, and our National 5 Business classes are having a trip to Johnstons of Elgin at the end of October to gain an insight into their business.
The S3 Admin class will soon be involved in a project supporting Drummond School to produce a recipe book, in so doing they will be showcasing their IT skills!
We also have a very enthusiastic group of S6 pupils following the Young Enterprise programme, they will be attending their Induction Event run by the Highland and Moray Area Board next week. We know that there will be great things to come from them as they are a super bunch so watch this space!
It's hard to believe we are already more than half way through Term 1 and all classes are now well into their courses. Nearly all pupils are arriving in their Business and IT classes fully prepared for lessons and with a positive attitude to their learning. It really helps the smooth running of our lessons when pupils have their Chromebooks with them and fully charged (or have a charger with them) so we would really like everyone to try hard with this in Term 2.
If at any time you would like to get in touch with me please drop me an email: lucy.bremner@cullodenacademy.org.uk
Thanks for reading!
---
8th September 2023
Mistakes and why we like them
I was recently reading over advice from Education Scotland and they were emphasising that one of the things they look for when visiting schools is that teachers are encouraging a classroom environment where students feel okay about making mistakes, or not knowing. Teachers are expected to work deliberately towards establishing a classroom climate that welcomes errors and values mistakes as opportunities for further learning. When looking at what learners are getting wrong, teachers quickly understand which parts of a topic are well understood, poorly understood or still very confusing. A mistake or wrong answer is not the end point- we need to be a school in which errors and mistakes are seen as first attempts at learning rather than as failures. One very powerful word in promoting this idea is "yet" as I hope you can see the difference between "I can't do quadratic equations" and "I can't do quadratic equations yet". Thinking about how I learned to drive, draw, decorate, play golf etc I made a lot of mistakes and learned from almost every one of them: learning thrives on error and "yet" is a helpful reminder that the mistakes are just a stage in learning.
Next week I start a series of assemblies with our young people about us trying to build a school where learners expect to make mistakes, feel okay about making mistakes and learn from them. If your young person tells you they got something wrong in class today, please just ask them how that felt and what they have learned from it. Hopefully, increasingly you will get a positive response to that question and just let us know if you are not getting that sense.
The only bad mistake someone can make in learning is not trying- there is very little a teacher can do to help a learner if they are presented with blanks or activities not being handed in. The learner won't find out what bits they were right about or wrong about and their teacher doesn't know what they are struggling with and how to help. It would therefore also be helpful if you could encourage the idea with your young person that mistakes are good, blanks are bad or as one of my colleagues puts it "I never lose, I either win or learn".
Mistakes, "yet" and no blanks will be some of the messages that they take away from next week's assemblies. Hopefully. Thanks for reading.
---
1st September 2023
School Uniform
Firstly, a huge thank you to parents and carers for supporting school uniform so strongly this session and to our young people for turning up and playing your part in building our community. The school already feels more like a community than in recent times, pupils seem more relaxed and classrooms feel more purposeful. I know there have been some supply issues with the most popular sizes, but additional supplies are arriving in school about twice a week and we intend to just keep ordering in further stock so that it is available at short notice all year round. Thanks for your patience and your support.
I've written to you previously about uniform and why we are so strongly in favour of it. I won't waste your time by repeating that but instead want to try today to explain, in terms of the school's 4 core values, why uniform matters.
Our core values are what I want for every person in Culloden Academy and what I want from every person connected with Culloden Academy.
I've already mentioned community and there is no doubt that similar dress code and the sense of shared identity as well as the absence of competition or shaming comments helps with developing this value. We are all on the same side, we can all succeed together and so it can only help if it looks and feels that way as you look around you in the school.
Kindness and respect are two more of our values and these are also easier to achieve when we have a dress code that says we are the same, that shows we have the same goals and emphasises that there need be no distance or tension between us.
Our final value- ambition- also benefits from school dress code. My ambition for your children is that by virtue of being a pupil at Culloden Academy, doors will be opened for them and opportunities given which allow them to become the best version of themselves. Part of how we achieve this is by the initial impression we give people driving past the school or visiting the school and by how it feels when visitors are in the school. Adults form quick impressions about "Culloden pupils" and many are employers or work in places that our young people are applying to. If the impression given is that we are smartly turned out because we value our future opportunities and are focused on being successful learners then my pre-Pandemic experience was that this often meant that being a Culloden Academy pupil gets you an interview.
Dress code was something we had to compromise on time and again during and post-Pandemic but I believe it is right and proper that we get back to the full version of it and use it to create a school and a community which is ambitious, successful, respectful and kind. Your help in achieving this is invaluable.
---
25th August 2023
Mobile Phones and Learning
It is not exactly news that pupils are passionately attached to their mobile phones but this year we will be confiscating phones from pupils if they do not comply with our school system. Firstly I would like to clarify what our system is and then I would like to explain why we are pursuing this approach.
This session pupils can still bring phones to school, use them at break and lunch, check their timetable at the end of a lesson. However, all pupils need to have their phones out of sight for the duration of each class including if they ask out for the toilet. Phones will be confiscated until the end of the lesson or the end of the day if seen to be distracting learning and engagement.
We will not be accepting the excuse that they are waiting for a call- it has always been the case that if a parent/carer/family member needs to get an urgent message to a child, then phone the school and we can get a message to their teacher within seconds.
Why potentially fall out with pupils about something they hold so dear? Simply because there is a growing body of evidence and anecdote that mobile phones are having a negative effect on learning.
Our decision was based around the messages from a book that some of the staff here have read: Reconnect: Building School Culture for Meaning, Purpose and Belonging– Doug Lemov, Hilary Lewis, Darryl Williams and Denarius Frazier (Hoboken, 2023) which I have already discussed with the Parent Council. It emphasises three major challenges facing school but the greatest of these is the "crisis in mental health amidst rising screen time". Two quotes will hopefully explain why we are seeking to disconnect children from their phones for 50 or 100 minutes at a time.
1) The arrival of the smartphone has radically changed every aspect of teenagers' lives, from the nature of their social interactions to their mental health" They quote the psychologist Sherry Turkle who notes that we are, now, "forever elsewhere." This idea of forever elsewhere is a powerful one which I suspect most parents trying to communicate with their child will be painfully aware of. Although we cannot regulate phone usage at break and lunch, we do want to break the constant need to check which is explained in the second quote below.
This idea of forever elsewhere is a powerful one which I suspect most parents trying to communicate with their child will be painfully aware of. Although we cannot regulate phone usage at break and lunch, we do want to break the constant need to check which is explained in the second quote below.
2) The Like button- added to social media in 2009- is designed to manipulate our desire to connect socially to create product addiction. Getting a like communicates social approval and inclusion to us. This creates a "variable, unpredictable reward schedule" as you don't know when or whether you will get the little burst of well-being that comes with a like; its schedule is unpredictable, so you are socialised to constantly check for it. For teens, whose need for validation and affirmation is especially high, it makes their lives a constant popularity contest. Being unliked is devastating.
The most reliable antidote to the negative effects of social media and screen time was sustained in-person social interaction- away from phones and in direct engagement with others.
This is all we want- focus on one task or message at a time, develop the capacity to concentrate and work through complicated problems and allow chances for genuine social interaction with classmates.
We implemented this approach before the summer but this report published over the summer merely confirmed how important it is that we pursue this. UNESCO (The United Nations education, science and culture agency) have called for Smartphones to be banned from schools because of the body of evidence that excessive phone use was linked to decreases in emotional stability and educational performance. If you want further information on current research and thinking on this subject that would be a good place to start.
I'm happy to chat further to parents and carers about this- you all know where to find me.
Best wishes,
Dr Vance
---
17th August 2023
Learning & Teaching: The Culloden Classroom Climate
I wanted this first Blog to be about the main business of the school- learning and teaching. Last session a group of staff researched effective practice both nationally and internationally and gathered the views of current staff on what they believe make a good lesson. This knowledge was then brought together to create a shared understanding of what we believe all learners should experience in Culloden Academy and we have called it the Culloden Classroom Climate.
Below is a copy of the graphic that is displayed in every classroom.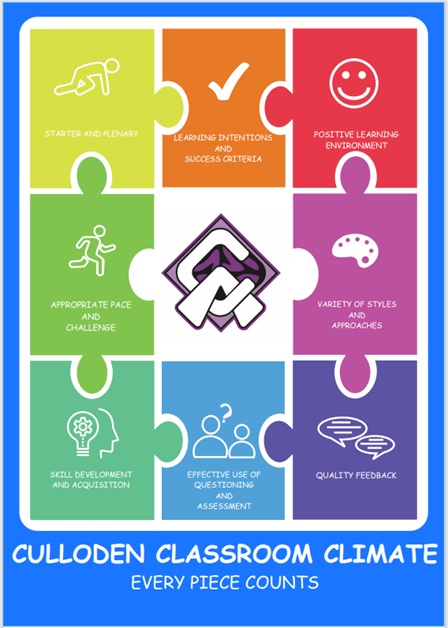 Essentially, the top line are the preconditions for a great learning experience, the middle line is about how we deliver strong learning experiences, and the bottom line are the outputs that your child should experience in class. Below is one paragraph on each. Future blog posts will see a focus on individual items of the CCC.
Starter and Plenary
An activity which is immediately available to pupils when they get seated in order to help them reconnect with what they previously learned in the subject. It should be brief and accessible because the plenary where pupils offer answers and articulate their learning is the crucial springboard to the start of new learning.
Learning Intentions and Success Criteria
These are very simple and powerful ideas which do exactly what they claim. A learning intention summarises the purpose of the lesson for a learner. Staff often remember these via the acronym WALT- What we Are Learning Today to keep them focused on what the learning is, not what the structure or activities of the lesson are. Pupils therefore start with a clear understanding of what they are being asked to engage with. Similarly, success criteria are a description of how a pupil and teacher will know if learning has been successful- remembered via the Acronym WILF- What I am Looking For. Success criteria will probably have phrases like "I can draw", "I can explain" or "I can state why" which means a pupil starts a lesson with a clear understanding of what the desired outcome is. Together, learning intentions and success criteria give pupils a framework to understand what is happening in the lesson and to evaluate their own progress.
Positive Learning Environment
Good relationships, a sense of community, respect and kindness create a classroom that pupils want to be in, are happy to speak up in and willing to risk making mistakes in. This is essential because learning is about making mistakes and developing understanding and the environment in the class defines how willing a pupil is to do this. There will be at least one blog on positive relationships coming soon.
Appropriate Pace and Challenge
Another simple idea but in classes of up to 30 with no two learners identical this is a very difficult skill that teachers are always challenging themselves to improve. Pupil surveys frequently check about the pace of learning to allow teachers to understand how well they are reading the needs of the class.
Variety of Styles and Approaches
Even before mobile phones started to diminish our attention spans teachers knew that doing one thing for 50 minutes leads to pupils mentally truanting or checking out of the learning. Lesson planning has this idea front and centre to make sure that we engage with the different ways in which learners like to learn and that the lesson remains interesting with different opportunities and challenges. This is closely linked with the pace and challenge aspect.
Skill Development & Acquisition
This section definitely needs its own blog post. Aside from learning knowledge, pupils need the opportunity to develop skills which will help them in whatever career direction they choose. Scottish education talks about essential skills and here at Culloden we are focusing on giving pupils the opportunity to develop the following skills: Initiative, focus, adaptability, critical thinking, creativity, communicating, collaboration and leading. Developing these skills will increasingly become part of pupils learning experiences in all year groups.
Effective Use of Questioning and Assessment
When teachers ask good questions, when they use approaches such as "show me boards" to allow all pupils to answer simultaneously and when assessment is very definitely focused on allowing pupils to show what they have learned, then pupils and teachers know if success criteria are being achieved, if aspects of a course need to be revisited and if the pace is too high or too low. Good questioning and thoughtful assessment identify the next steps in learning.
Quality Feedback
On a personal level, I have always considered the quality of the feedback that I give a pupil the best measurement of my effectiveness as a teacher. When the questioning and assessment have had the right focus then teachers can identify individual learner's strengths, challenges and next steps in learning. Putting that to pupils in language they understand, in written and spoken ways and at a time and place when the young person can engage with it is quality feedback and helps pupils to keep progressing.
I hope this overview has given you a useful understanding of what is happening in classrooms and how we are trying to support learning. Over the course of this year, I anticipate that various members of staff can create a blog post to give you more detail on aspects of this.
Dr Vance
---
26th June 2023
Welcome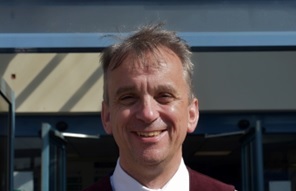 The idea for this came from an initiative that we have started with the Parent Council. At each meeting one of my Deputes attends and outlines what their job/ average day entails. This seems to have been of interest and helped the Parent Council understand of how schools function in 2023. Once all the Depute have been and I've taken a turn explaining what my average week entails, I'll ask Guidance staff, the PT of Additional Support for Learning and department heads to attend also to share information about what they do. That will take over two years and since we have a relatively small number of Parents, will only share that insight with a limited number of parents.

Understanding that this was a good idea but not going to impact widely I realised that a weekly blog on our website, looking at just one aspect of school life might be helpful and of interest. It won't always be written by me- sometimes I hope our pupils will contribute- but it will I hope always give you a better insight into what we do, why we do it and/or what impact it is having.

I hope you find this interesting and I appreciate that the number of views will quickly tell me if you don't!

All the best, Dr Vance
Early topics will include:
Changes to ASL provision
Extra-curricular and lunchtime opportunities
Different approaches to teaching in different departments
School Values – what and why?
School Uniform – why we like it and why we need it
Revision and Learning – what we do and what home could do