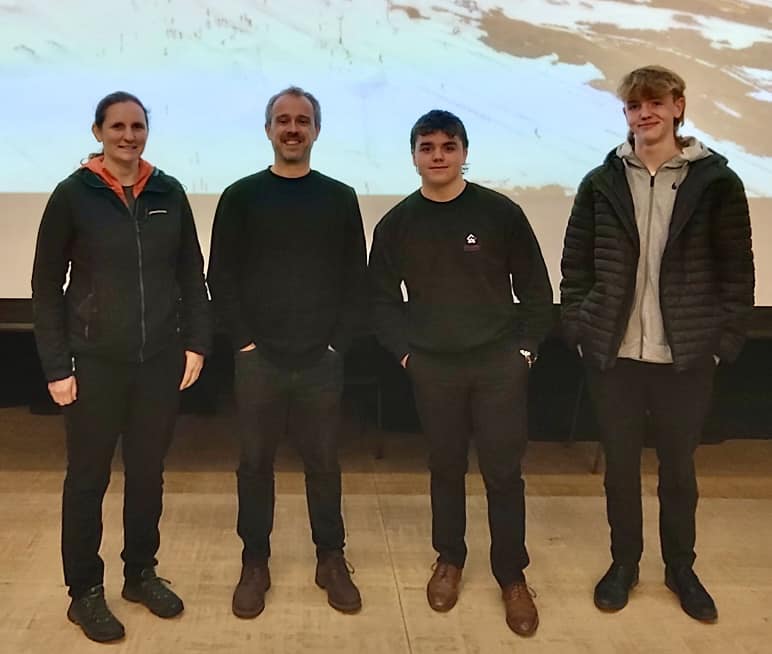 A massive Culloden Academy thank you to our former pupils Catriona Chambers and Dougie Brown who gave up their valuable time to speak to our S6 year group today.
Catriona has spent the majority of her career at SpaceX. Following her degrees in Engineering at Oxford and Princeton Universities, Catriona joined the small SpaceX avionics team in 2005 and stayed with the company until 2021. Catriona has held technical and leadership roles and was responsible for major architectural designs and decisions on the rockets and space capsules. Catriona's latest project at SpaceX was Director of Starship Avionics which saw multiple rocket launches and landings of the new prototype vehicle. Catriona explained how SpaceX has been able to change the space industry in such a short time through their innovative design and willingness to make and learn from their mistakes. Catriona is currently part of Alpine Space Ventures.
Dougie is Event Producer for Belladrum Tartan Heart Music Festival. Dougie started a Music and Technology course at Leeds Met University but quickly realised this wasn't for him. After gaining valuable work and gigging experience he completed a Community Arts Degree at Strathclyde University. He has held several prominent roles in the most important music events around Scotland including the following: Rock Ness; Wickerman; Loopallu; Groove; The Gathering and Go North. Like many others Dougie is saddened by the loss of The Ironworks which he helped to develop for over ten years. Dougie is Director for Into The Light Management Ltd. and has managed both Tamzene and now Katie Gregson-MacLeod https://www.katie-gregson-macleod.com/
Congratulations on your success Catriona and Dougie.