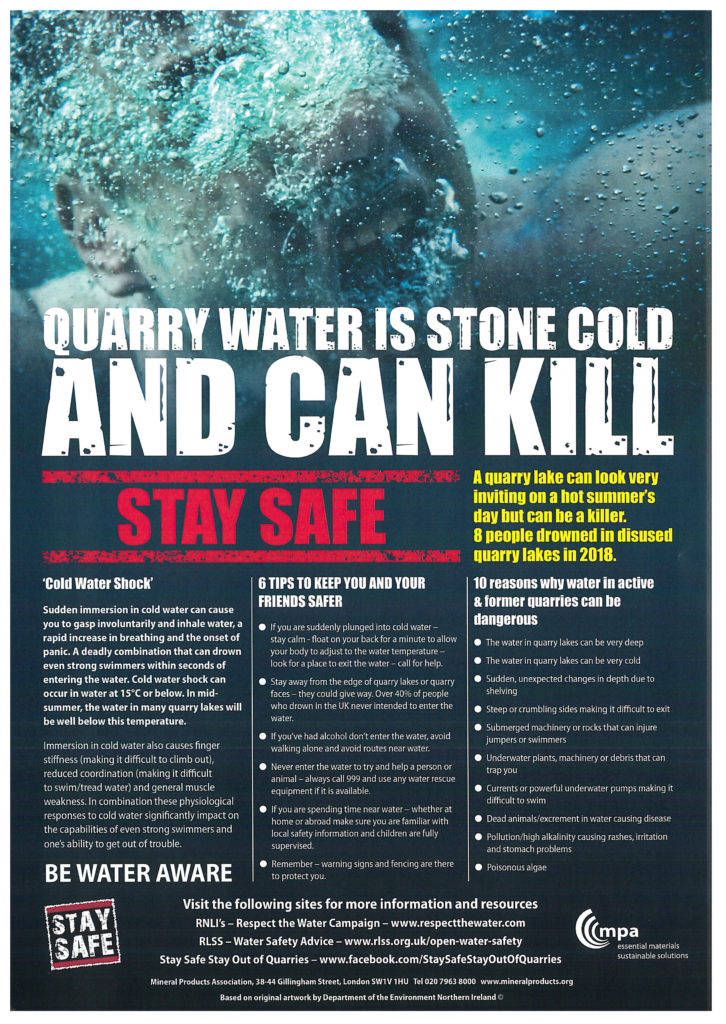 A quarry lake can be very cold even on a hot summer's day- you could die from 'Cold Water Shock' in less than 2 minutes.
'Cold Water Shock' can cause you to gasp involuntarily and inhale water, a very rapid increase in your breathing and the onset of panic.  A deadly combination that can drown even strong swimmers within seconds of entering the water.
Assuming you survive the cold shock, the drop in temperature causes finger stiffness (making it difficult to climb out), reduced coordination (making it difficult to swim/tread water) and general muscle weakness.  The combination of these symptoms make it very difficult to get yourself out of trouble.
Cold water shock can occur in water at 15°C or below.  Even in mid-summer, the water in many quarry lakes will be well below this temperature.
PLEASE RESPECT THE WATER – STAY SAFE STAY OUT.